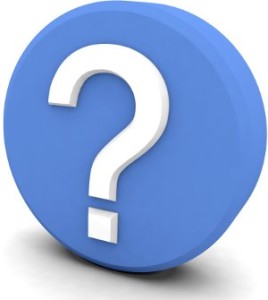 The uninvited guest.  We all have them or maybe you don't.  If not, this week's Etiquette Tuesday will not apply to you.  If you are like me, however, you commonly have guests that give you a buzz when they're within an hour away and you were just about to eat dinner.  The problem is not their company…it's their timing.  Your stomach is growling, you brought/thawed out/purchased only two pieces of chicken breast, intending to eat both, and now you will probably have to share.  The sharing is not the problem, unless this is your first meal of the day and you have been salivating over these as the aroma seaps from the oven.  Of course, being the person that I am, I say share…but what if you really don't want to?? That's where the tips come in:
1.  There are three possible scenarios of this situation and we start with the most common for single's…the guest that just drops by:  Since this person most likely stays close by or probably visits often, I find it is "ok" to tell them your sorry, you did not plan on company but they can have a bite.
2. The guests that randomly is in the neighborhood…use the same tactic as in number 1.
3. The guest that never comes to visit.  You should pull out the subtle red carpet on this guest.  By the "subtle red carpet", I mean just share/split it in half/etc.  This person rarely comes to your domain and by not sharing, you are ensuring this trend continues.  If you want them to feel comfortable in your home so they will return, then just slice that chicken in half and consider this an early diet plan.
Sharing is the first thing they teach you in kindergarten.  It should be used in MOST occasions, if feasible.  There are, however, those times when you have a Newman (Seinfeld), Kimmy Gibbler (Full House) or Bruh Man from the 5th Floor (Martin)…then you might want to rethink those things you learned in your early childhood…
Category: Food.Fun.Stuff.
Johnna French is a Harlem NY native with deep roots in Panama, Washington, DC and North Carolina. All four places have heavily influenced her life and the foods she loves today. After graduating Howard University School of Law and beginning her life as a young professional in the city she was led to start Johnna Knows Good Food in November 2007 to keep family, friends and colleagues updated on where to go and what to eat while dining in the nation's capitol. French, who still practices law, leads a team of three writers to cover the ever expanding Washington, DC food scene. French has been featured in print and television, appearing in Washingtonian Magazine and is a regular contributor to various local TV affiliates including WUSA 9, FOX 5 DC and WJLA (ABC Affiliate) News Channel 8. During the 2016-2017 football season, Johnna aired on Comcast Sports Mid-Atlantic (CSN) show, Redskins Life, as the weekly tailgate host. Johnna is currently a regular contributor to the FOX Baltimore Weekend morning show.
---